Finalists of this year's Miss Chinese Vancouver Pageant 2021 meet the judges
2021-11-29
The Miss Chinese Vancouver Pageant 2021 finale will be airing on December 12 (Sunday) at 8:30pm on Fairchild TV1. In addition to the titles of the champion, 1st runner-up and 2nd runner-up, the honorary judges will also select the winners of various awards, including the "Beauty Court Sparkling New Star Award," "Luk Fook Jewellery Miss Photogenic," "3 Fish Healthy Charm Award", "BakerWest Elegant Flair Award," "Brian Jessel BMW Outstanding Intelligence Award," and "Chloé Kerrisdale Instantaneous Attraction Award." A few days ago, the 8 finalists met with the panel of judges, which comprises Dr. Dayan Huang from Royal College of Physicians and Surgeons of Canada certified specialist physician; Miss Hong Kong Maur Yeung; Management agent of famous Asian Hollywood actors Mr. Andrew Ooi; Winner of Hong Kong's Ten Outstanding Young Persons Selection, Mr. Matthew Lui; and multimedia specialist and early childhood educator, Ms. Tracy Chen. While maintaining social distance, the girls presented their best in front of the judges, hoping to leave a good lasting impression. The girls' emotions and the judges' comments have been captured on camera, ready to be shown to TV viewers across Canada!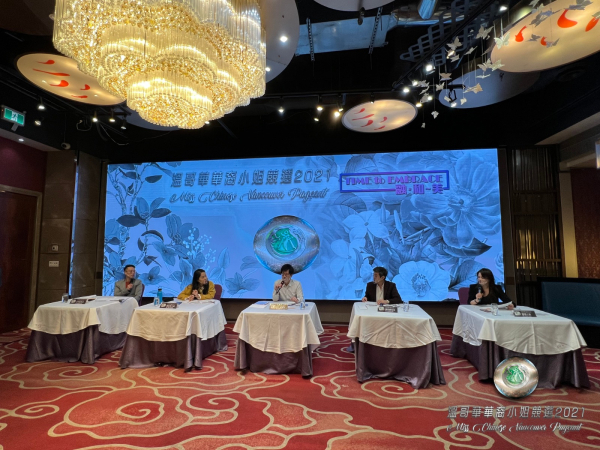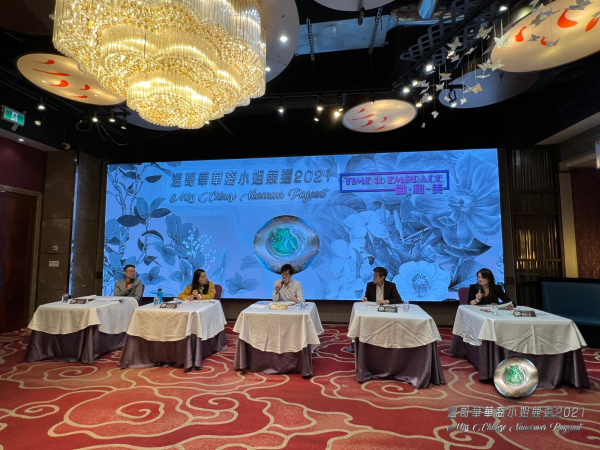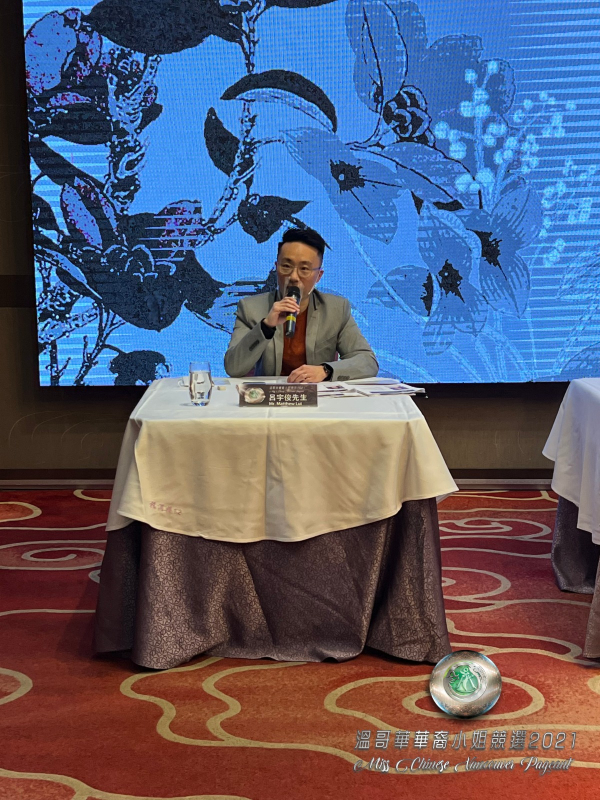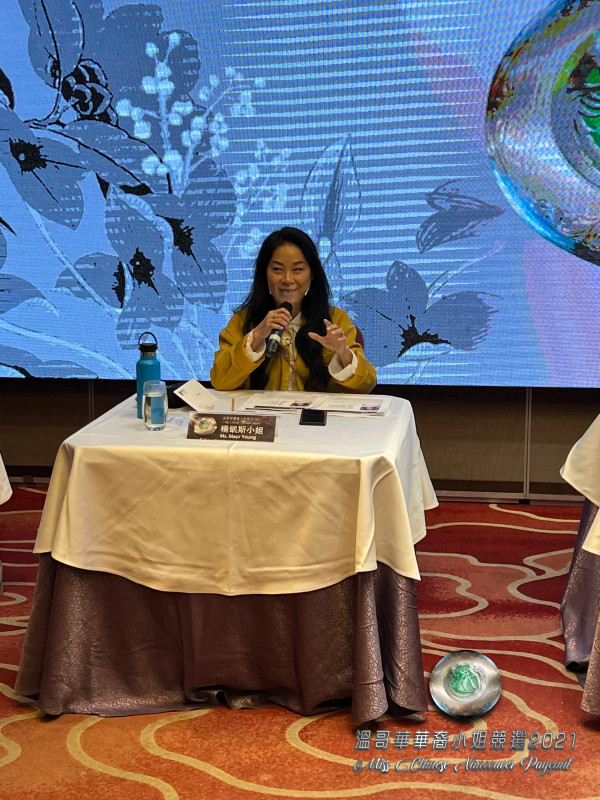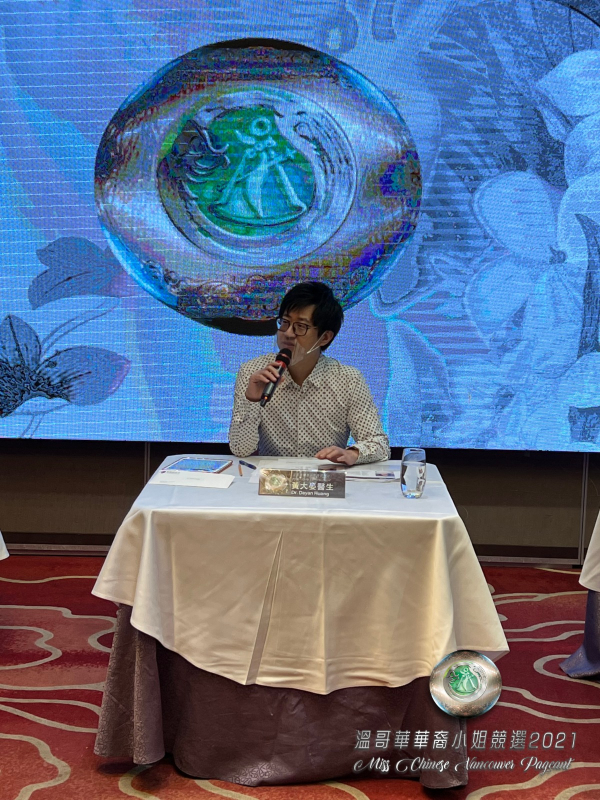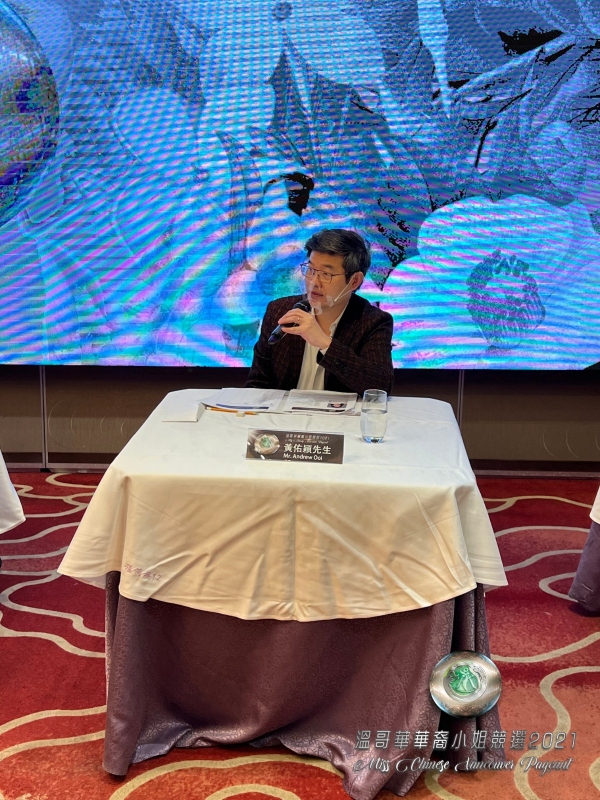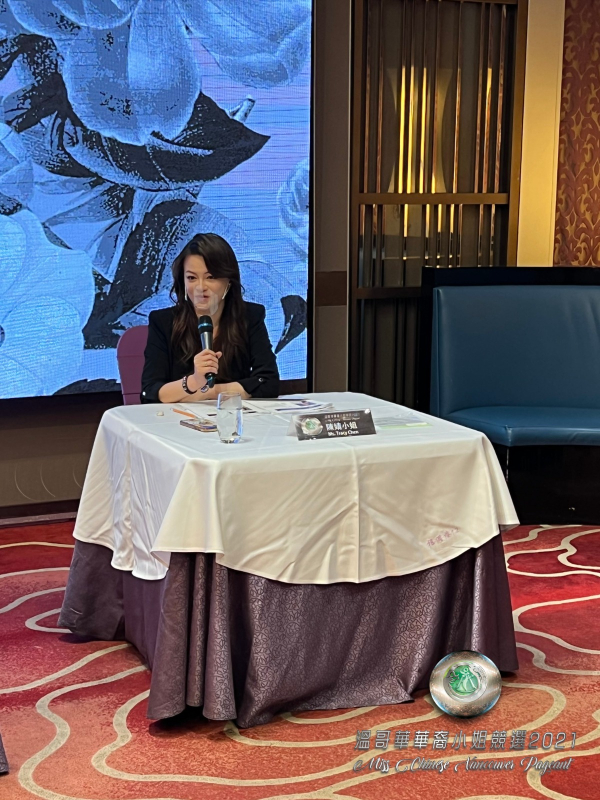 Miss Chinese Vancouver Finalists and Richard Yuen & Friends Strive for Perfection at Rehearsals
2021-11-25
With the final just around the corner, the 8 girls are working hard to achieve perfection at the show! Extensive practice on their talent performance, catwalk, dance steps, and poses hopefully will reward them with the best results from their training over the past few months. The three handsome emcees, Fred Liu, BChiu, and Chris Yuen are fully geared up to test the girls' wits with a series of rapid-fire questions.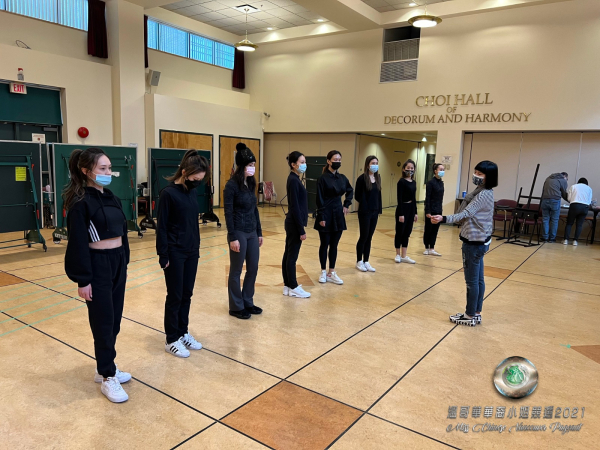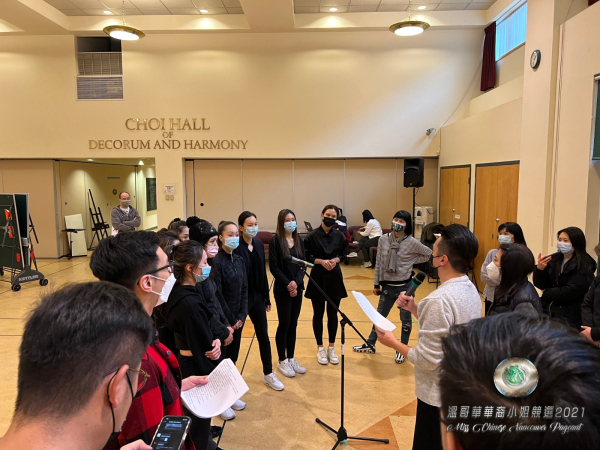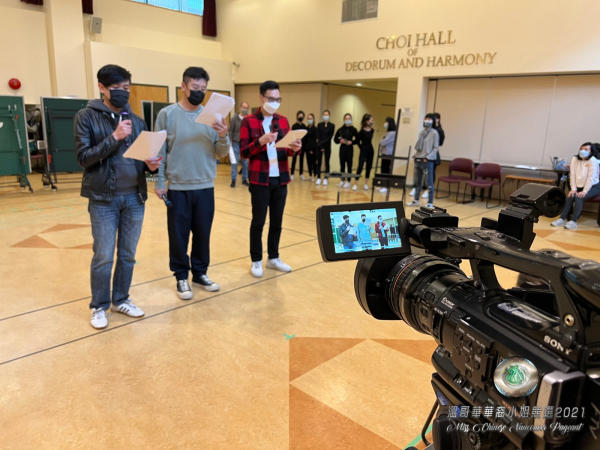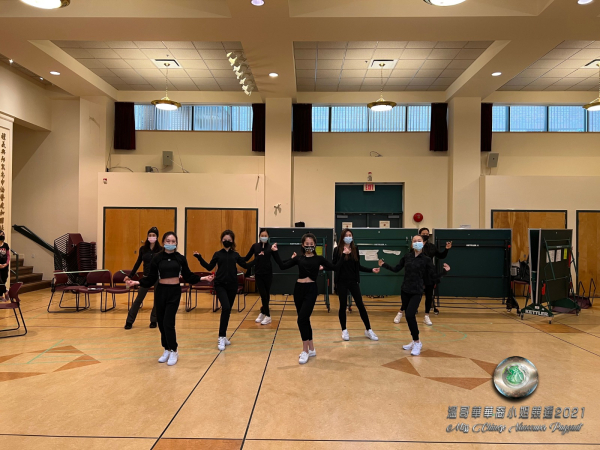 This year's special guest Richard Yuen and his friends from the music industry including singer-songwriter Duck Lau have also been working intensively to prepare for the finale. Richard has created countless famous masterpieces in the music industry for decades. He has shortlisted a series of significant works throughout his music journey and rearranged the beautiful pieces with Western and Chinese instrumental elements to be delivered by himself together with young local artistes and musicians in an ensemble at the Miss Chinese Vancouver Pageant 2021.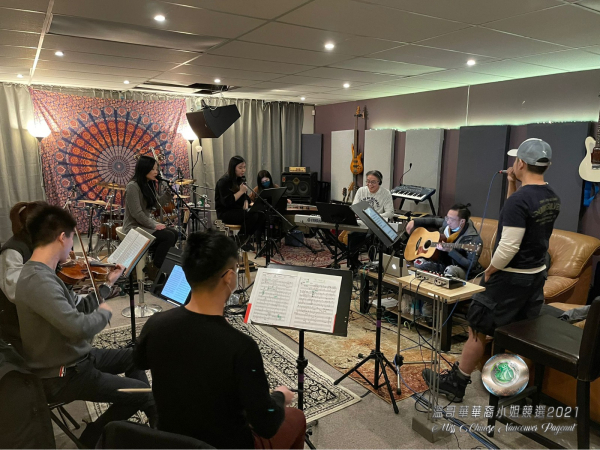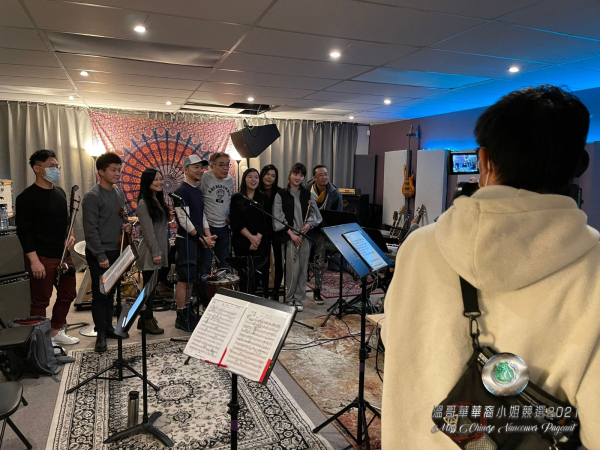 The unique hairstyle design of each MCVP finalist highlights the facial contours exuding their charm!
2021-11-25
The eight gorgeous finalists openly accepted the professional advice of the hairstyling team to design an image suited for their individual styles, hair quality, and face shape featuring their contours and exuding their charm! They are just about ready to shine on stage to compete on the night of the final. Make sure to stay tuned on December 12th to witness all award winners including the "Beauty Court Sparkling New Star Award," "Luk Fook Jewellery Miss Photogenic," "3 Fish Healthy Charm Award", "BakerWest Elegant Flair Award," "Brian Jessel BMW Outstanding Intelligence Award", "Chloé Kerrisdale Instantaneous Attraction Award", and of course the titles of Champion, 1st runner-up and 2nd runner-up.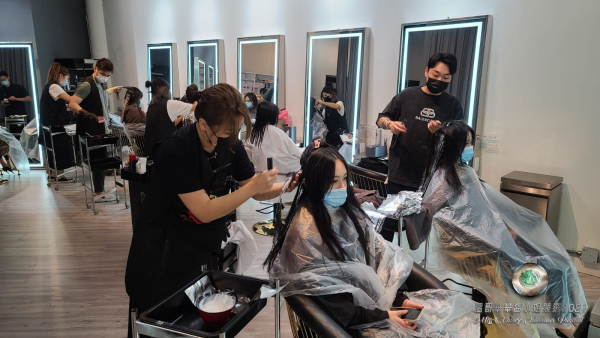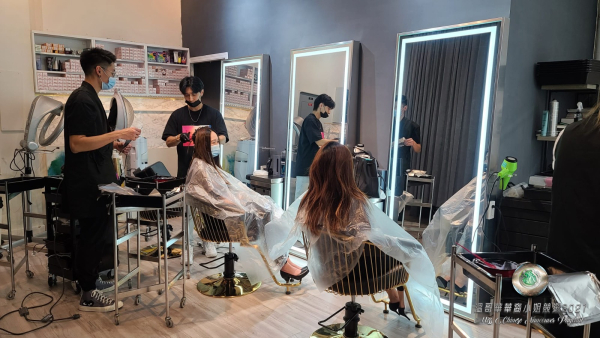 Miss Chinese Vancouver contestants learn to choose their dream home!
2021-11-25
A comfortable living environment is in no doubt everyone's dream. The Miss Chinese Vancouver candidates recently had the opportunity to visit one of the latest residential showrooms located in Kerrisdale. From the neighbourhood's history to the concept, structure, and materials used by the designer, the newly built residential building features modern homes coupled with a classical architectural style, highlighting the natural beauty and living space attracted by the charm and atmosphere of the community.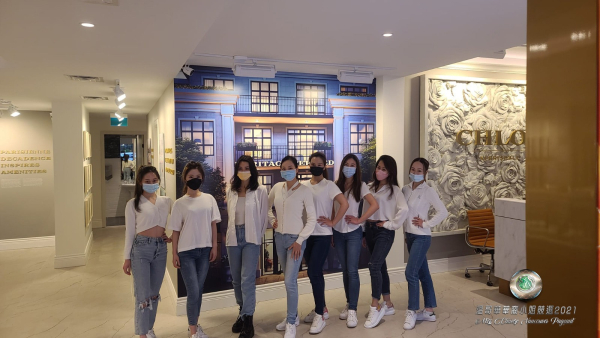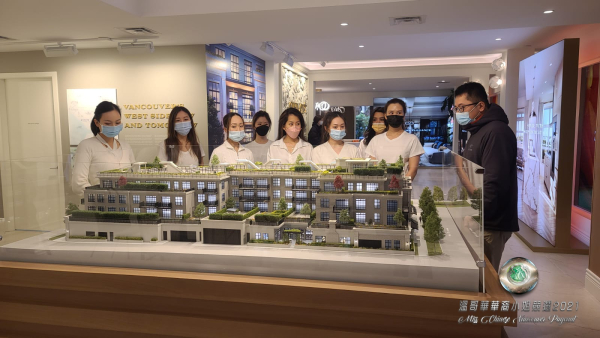 The 8 Miss Chinese Vancouver Pageant visits an elegant jewellery store to film for the finals
2021-11-25
Earlier, under the safe guidance of staff members, the gorgeous finalists visited a jewellery store to shoot a segment that will be featured at the finals. The various high-end and elegant necklaces, earrings, and wedding rings made the girls fall in love and dream of a sweet life after marriage.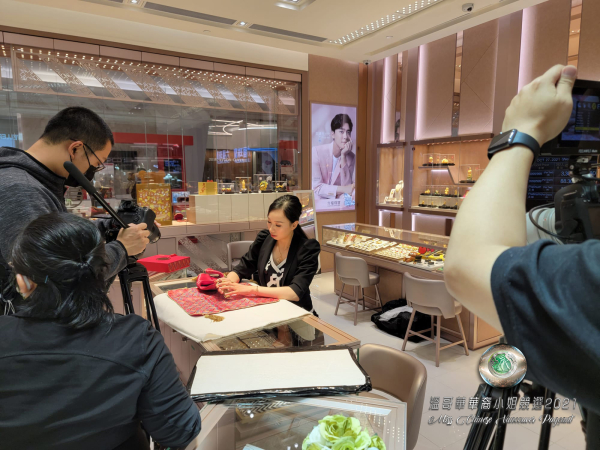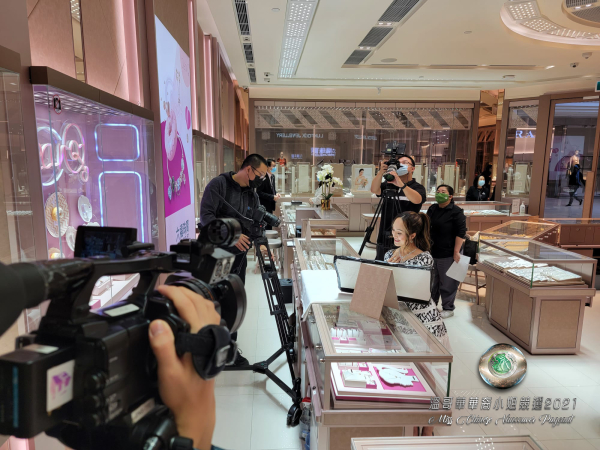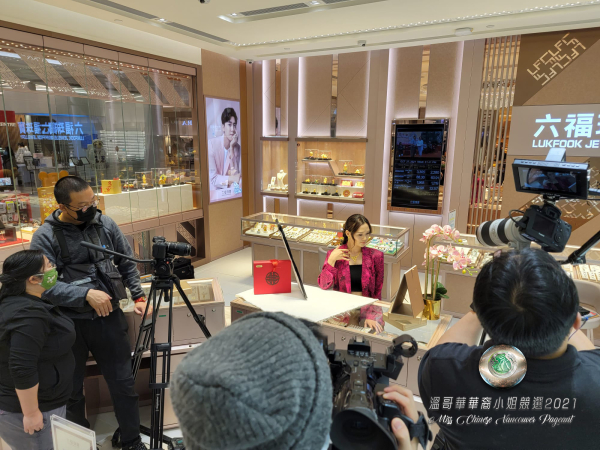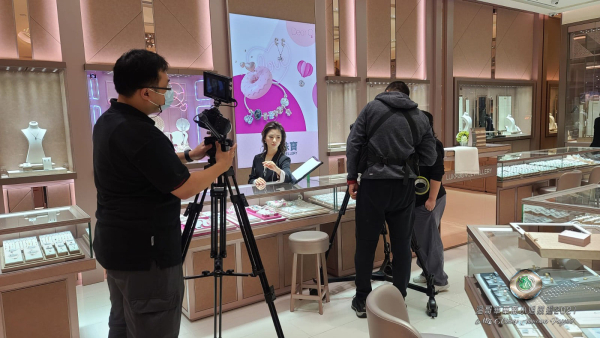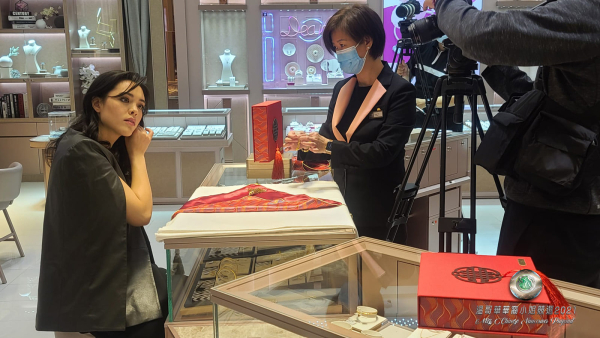 The 8 Miss Chinese Vancouver Pageant finalists chooses evening gowns and jewellery in preparation for the final
2021-11-25
Along with their continued hard work of training, the 8 finalists recently picked out their elegant evening gowns and jewelry under the professional advice of our image director Shirley. The sophisticated dresses matched with fine handcrafted jewellery highlighted the girl's confidence, allowing them to shine.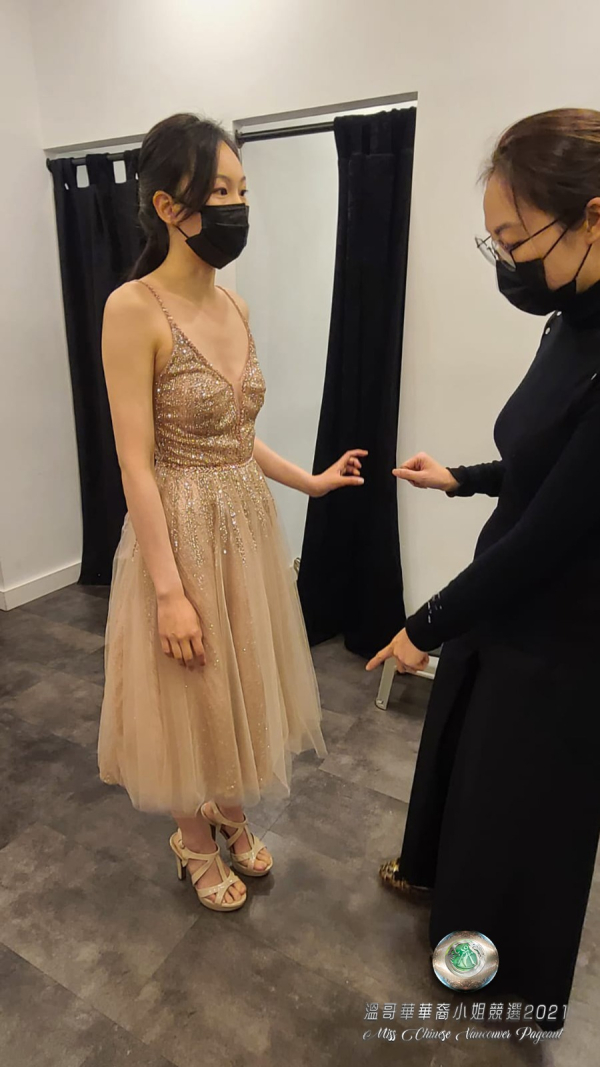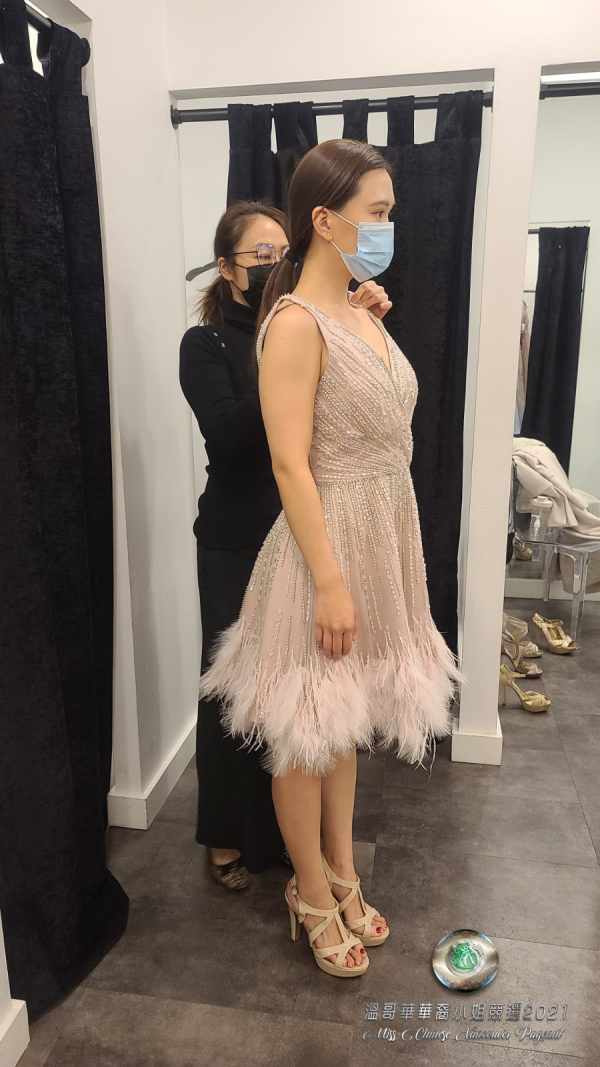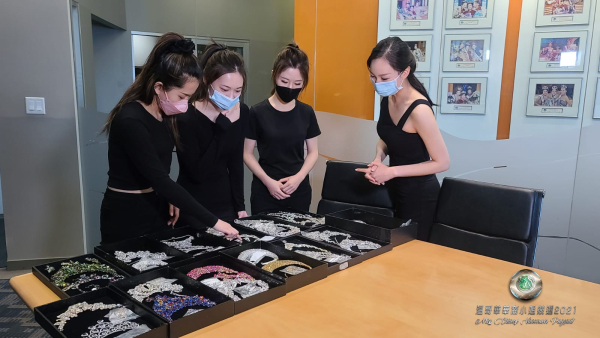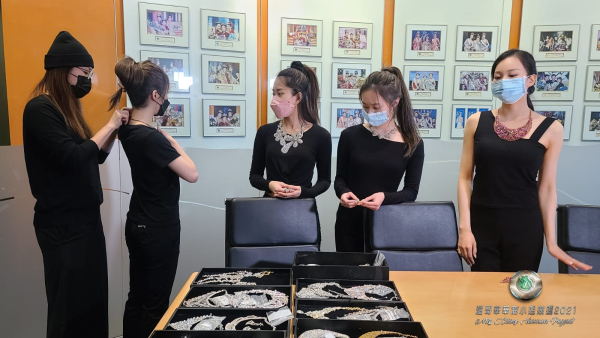 MCVP Finalists Receive Professional Catwalk Training in Preparation for the Final
2021-10-25
From a young age to becoming a confident, modern, and elegant woman, every Miss Chinese Vancouver Pageant candidate must put in 100% of their effort. The organizing committee has thoughtfully arranged modelling sessions, inviting professional instructors to guide their performance of subtleties, including facial expressions and postures, identifying their most elegant angles in front of the camera, and highlighting their unique personalities from inside out.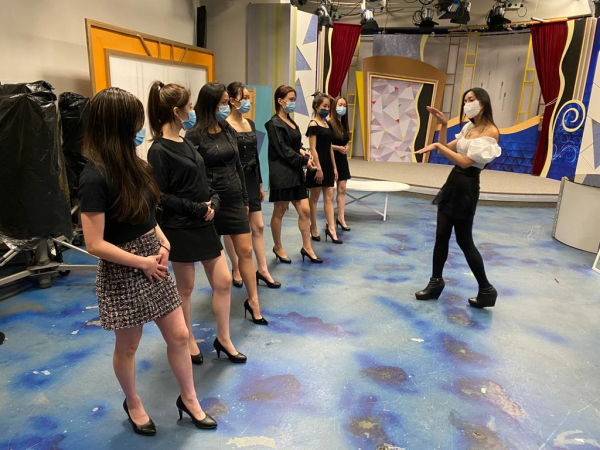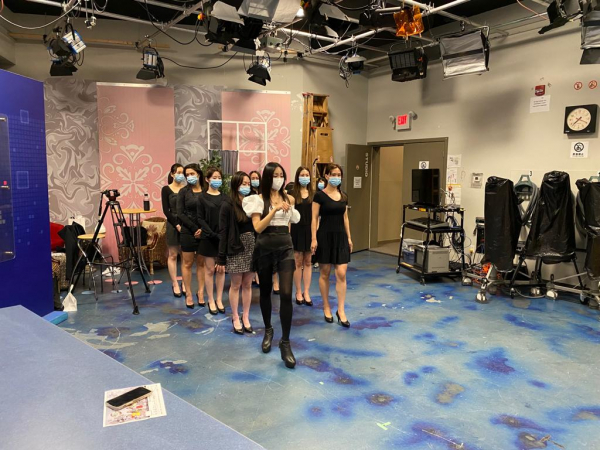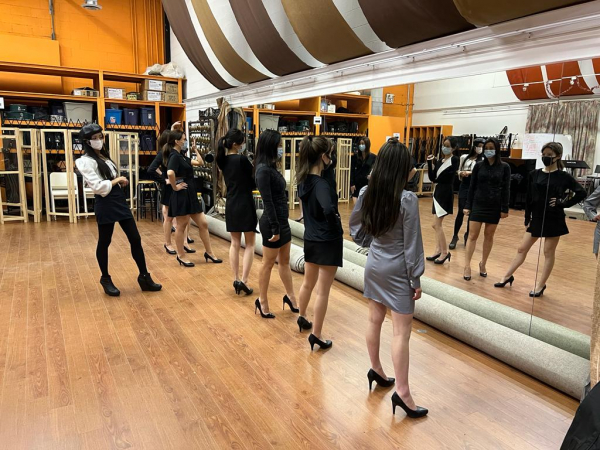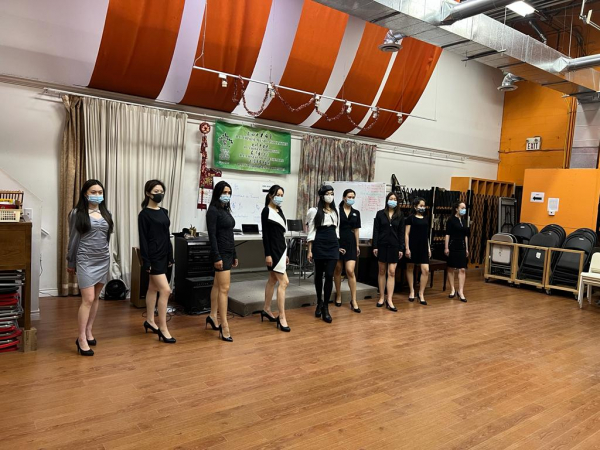 Miss Chinese Vancouver Pageant finalists put in their best effort on the eventful filming and official photoshoot days!
2021-10-25
Despite the tight schedule, last week was in no doubt a memorable and valuable experience for our MCVP finalists. For two hectic days in a row, the girls filmed the promotional video, took their official photos, did TV interviews and completed a digital self-introduction for the electronic event program book. Posing in multiple sets of trendy and special crossover outfits highlighting this year's East meets West theme, the girls worked hard to show off their youthfulness and invincibility in front of the camera. Even though the filming began early in the morning, lasting until late evening, the girls maintained their best throughout. As time passed, the pressure eased off, and the girls became more relaxed when they performed the fun Ossan's Love dance which will be shared on all MCVP platforms shortly. Stay tuned for its release day as the girls reveal the more carefree image of themselves!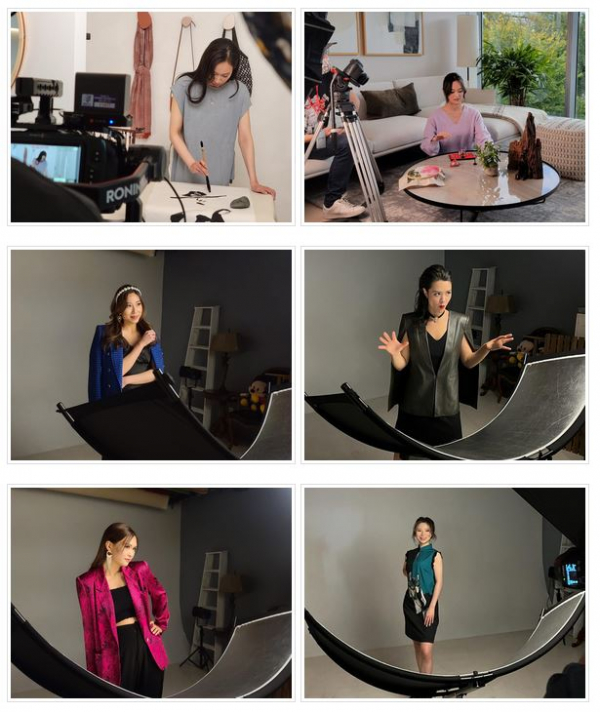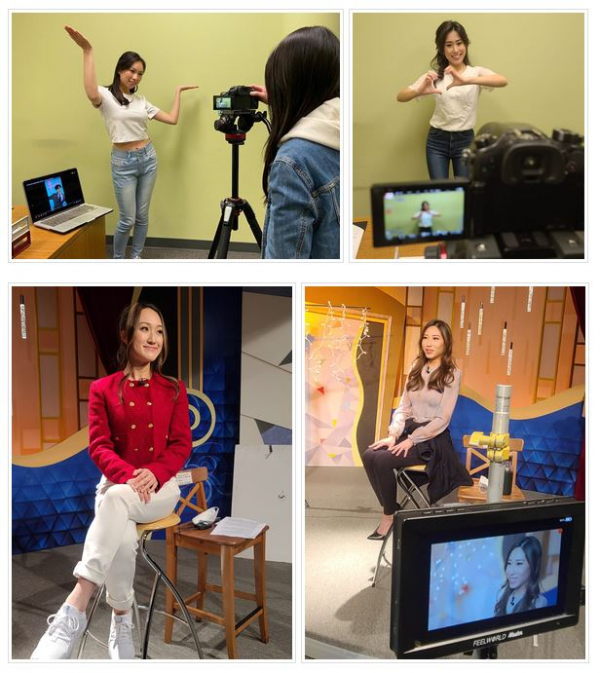 Miss Chinese Vancouver Pageant finalists participate at the first online makeup seminar
2021-09-22
Not only is Miss Chinese Vancouver Pageant a self-recognition journey but also a lifetime experience for transformation and growth. This year, various training courses for the finalists are still conducted online. It was an honour to have experts in the aesthetic industry kick-start the first online class by educating the contestants on professional makeup and skin-care techniques. Aside from choosing the appropriate makeup for different occasions, it is essential to understand one's personality to liberate a fresh and different inner-self. After gaining professional insight, the beauties had a lot to take away for future events and filming occasions.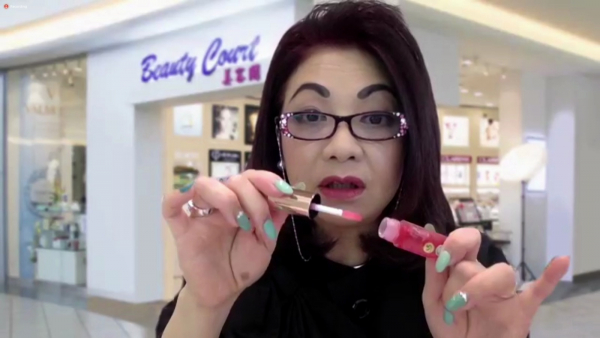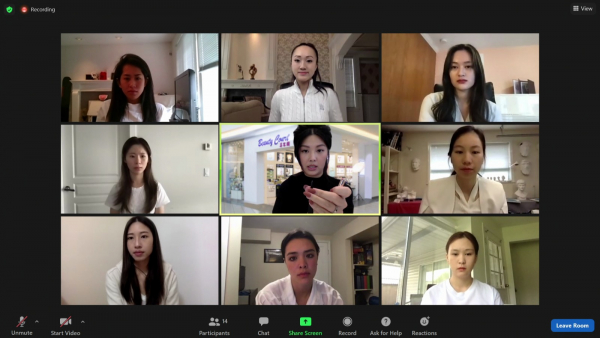 During the session, the makeup director provided important tips to the contestants for various shooting situations and locations, such as on-site, studio, and live shooting. The details make a significant difference, for instance, drawing a pair of eyebrows suitable for your face shape, choosing a non-marking lip gloss to avoid discoloration due to frequent mask-wearing, the correct way of using eye cream, and many more.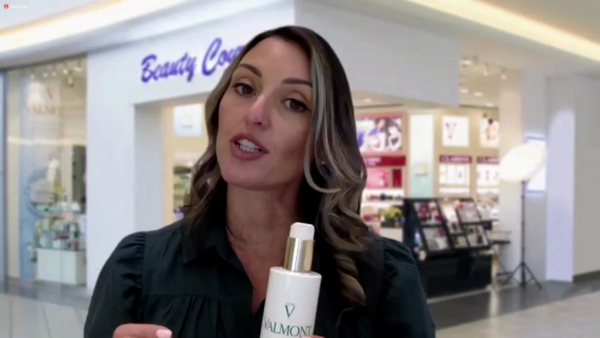 Miss Chinese Vancouver Pageant 2021 Finalists officially kick start their journey
2021-09-17
This year's 8 Miss Chinese Vancouver Pageant finalists have previously signed a contract for the competition and were ready to begin a series of professional training these upcoming months. In the first official briefing, the production and promotion teams elaborated on the contest details, intensive training sessions, video shootings, press conferences, and interviews that are to follow leading up to the final show day. The 8 girls also briefly introduced themselves and met with Stage Director Didi and Styling Supervisor Shirley to learn more about their expectations.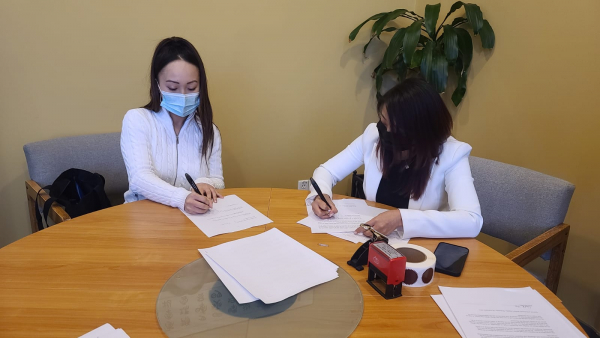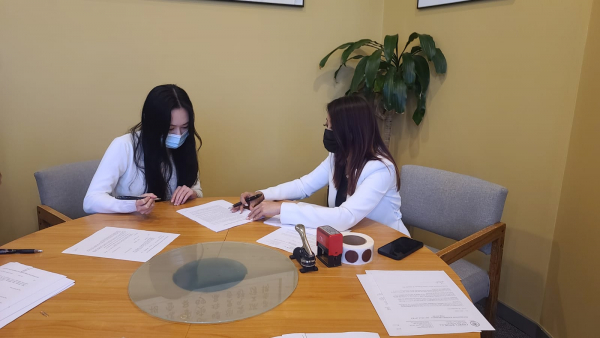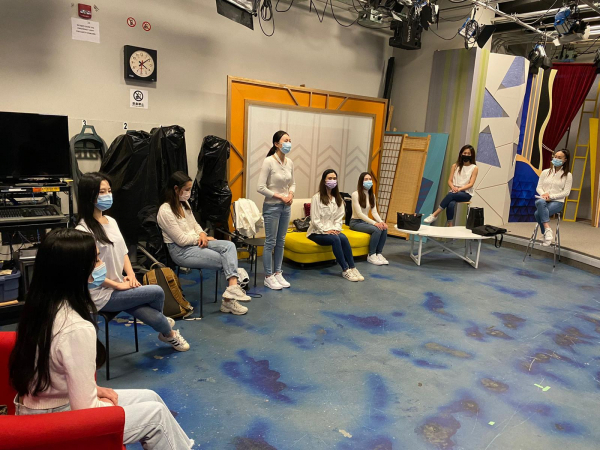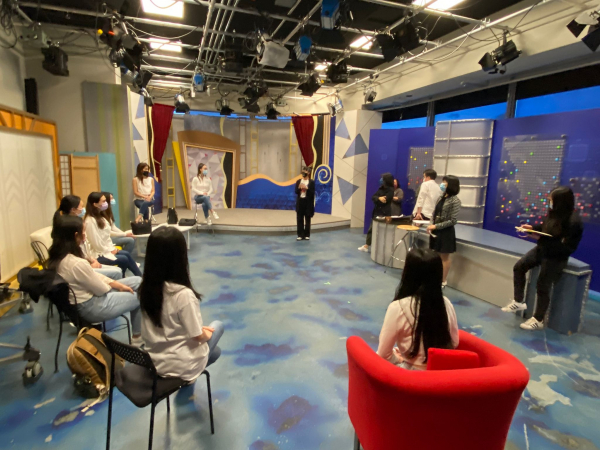 Shortly after the briefing session, they picked up their dance outfits and welcomed the first stage training under the guidance of Didi. The girls put in several hours of hard work rehearsing dance steps and walking positions, hoping to shine in front of the judges and audiences with their best performance onstage. Stay tuned on all Fairchild TV platforms for the latest updates and to see the transformation of the MCVP '21 contestants!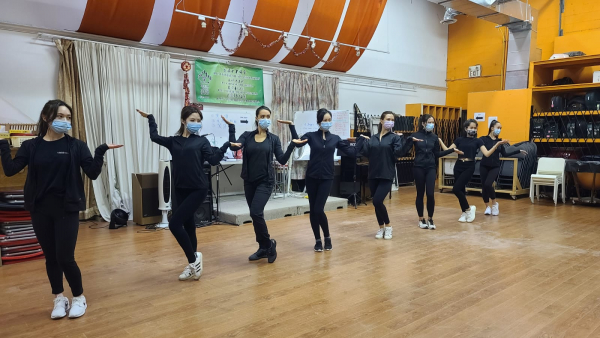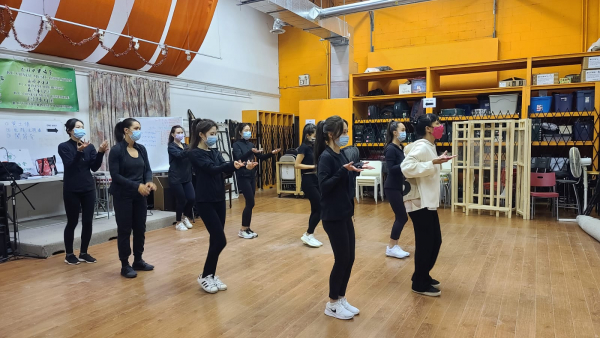 Miss Chinese Vancouver Pageant 2021 Audition
2021-09-07
Just hours after yesterday's online audition, the MCVP candidates had to work hard on their talent performance for a face-to-face encounter with the judges at FTV. The committee had strictly complied with the health and safety guidelines. As such, all staff members and contestants were required to wear a mask, pass a temperature test, disinfect their hands, and remain socially distanced at all times.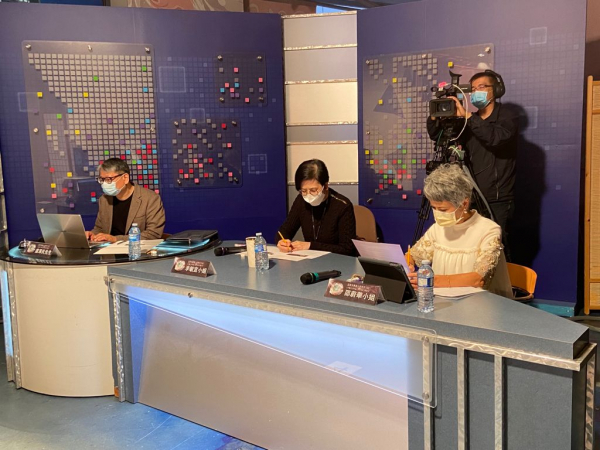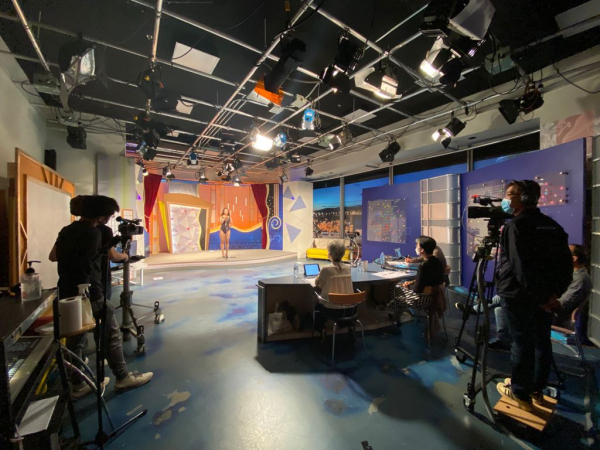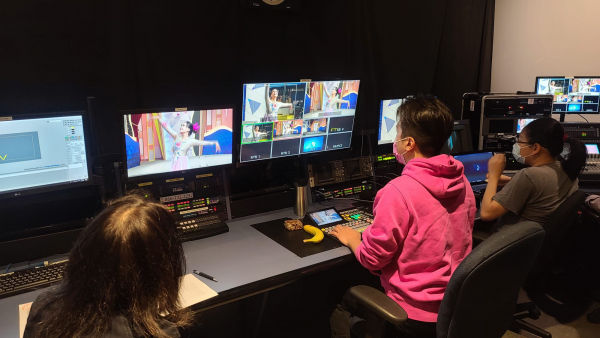 The contestants had only under a minute and a half to showcase their talents in front of a panel of judges. These outstanding performances included singing and instrument playing, Chinese and Western dancing, and on-the-spot fast-paced drawing. The preliminary selection panel comprises Fairchild TV's Marketing and Sales Controller, Helen Lee, Talentvision host Carmen Shao, and Senior Producer Woody Lo. After careful deliberation, the judges have finalized the shortlist. Starting next week, these outstanding ladies will participate in a series of in-person group training and online courses to prepare for the return of the Miss Chinese Vancouver Pageant 2021 to the grand stage.